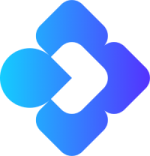 Open position: Product Owner
At White Space, we develop AI-powered custom-built apps to enable better and faster decision-making for our global client base. Our use cases cover applications in the energy sector and beyond, including portfolio planning, logistics planning, well planning, solar planning, resource planning, and more.
We are a fast-growing scale-up driven by an international and diverse team.
Like all great teams, we seek to include only the best and value collaboration, integrity, excellence, and respect.
What we consider special about us is how much we:
Focus on delivery and pushing boundaries
Deeply believe in building trust over imposing protocol
Hold that frequent candid feedback is key to personal and professional growthPosition summaryAs a product owner, you enjoy delivering digital solutions to solve real-world complex problems. You are accountable for maximizing the value of our solutions to best support our clients in making better business decisions. You help safeguard the delivery of our solutions by designing and managing product roadmaps and schedules.

You get things done, can improvise, and enjoy teaming up with like-minded individuals.
Create product roadmaps for our custom-built apps
Develop and manage a project schedule to deliver those product roadmaps
Estimate and manage resources
Manage product development stages (plan, refine, review, sprint)
Monitor project progress and make adjustments as needed to ensure delivery(through e.g. daily standups and by managing the product backlog)
Create a risk management plan
Liaise with management to provide project progress on a consistent basis
Liaise with clients to provide consistent project progress and anticipate client needsRequirements
Excellent analytical skills; this includes critical thinking, logical reasoning,
data analysis, creative problem solving, and communication of technical solutions
Strong communication skills; this includes an awareness of how to formulate and time messages, what channels to use, and how to gather feedback
Strong technical skills; this includes familiarity with software development and design, agile & scrum frameworks, and IT infrastructure
Strong project management skills; this includes proven ability to plan and complete projects according to agreed scope, budget, and timeline
Strong interpersonal skills; this includes proven ability to manage stakeholders, work in a team, and deliver through othersTerms & locationThis is a permanent staff position, based in The Netherlands