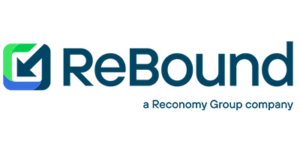 About us: Our goal is to transform returns into a great user experience, whilst driving efficiency for global brands, and improving the environmental and social impact of returns.
By combining IT and logistics solutions, we manage returns end-to end, from system and supplier management to warehouse activities and customer service. This allows our clients to focus their attention on outbound and other priorities.
We're constantly innovating and developing our solutions to remain ahead of the game, so brands can be certain they're always receiving the best service in the industry. And in a world where data security is essential to business operations, organizations can rely on our processes and international ISO/IEC 27000 certification to keep their information assets secure.
We are part of the Reconomy Group company. Reconomy is a leading provider of outsourced services to drive the circular economy, with subsidiaries worldwide. They work with customers of all sizes across industry sectors, using a technology-enabled approach for value-added waste and resource management, packaging compliance, sustainability consultancy, and other environmental services.
Dynamic & Diverse
Rebound is a youthful, fun, dynamic, and entrepreneurial company that attracts top talent from a variety of industries and across the globe. We celebrate diversity and believe that diversity drives innovation. We host over 30 different nationalities and believe in the power of a smart and diverse global team. Everyone is welcome, our employees bring their own experiences and perspectives to the workplace, driven to be the best, to continuously perform outstandingly & improve constantly so that our clients remain the best at what they do!
Visit: www.rebound.com to learn more about our business and great team!
About the job
You are sales driven, customer-focused and passionate about working with leading brands in E-commerce, fashion & apparel. At Rebound, we proudly manage the reverse logistics flows of a truly unrivalled brand portfolio. This features power brands such as the largest e-commerce company in the world, the most valued sporting and apparel brand, major electronics brands, and the most successful gaming console platform provider.
This role is the ideal stepping stone into a Regional Sales manager position.
Your role:
You will play an important role in supporting our rapidly growing organization by further growing our business with new client acquisition.
The focus of this role will be with prospects and clients in the DACH region.
Understand our solutions, articulating and presenting Rebound's values and unique selling points.
Apply selling skills including prospecting, effective presentations, negotiations, handling objections and closings.
Translate prospects and clients' needs into business requirements and solutions, whilst managing the sales cycle, sales projects, and meeting updates, etc.
Represent Rebound while maintaining strong, long-lasting senior-level client relationships by partnering with them and understanding their needs.
Monitor customer satisfaction, addressing any issues and building effective working relationships with key stakeholders.
Effectively plan and prioritize sales activities as reflected in the sales, segment and account plans in order to achieve sales goals.
Understand the market trends on a deep level.
Practice effective communication, escalation and incident management in a timely and proactive manner.
Your Talents:
Experience in Sales within a complex, international environment.
Fluent in business English, German native speaker will be a huge advantage.
A proven track record of consistently achieving or exceeding target's and revenue quotas.
Solution sales driven, customer-focused and results driven.
Conceptual thinking capabilities underpinned with numbers.
Driven to realize sales targets and closing deals.
Strong analytical, problem-solving, influential and negotiation skills.