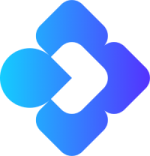 Samenvatting
Helping a prizewinning start-up making their AI/machine learning applications.
Beschrijving
SNAPSHOT
White Space Energy is a (so far quite successful) young startup founded by a team of seasoned Oil&Gas professionals. We use state of the art deep learning techniques to assist customers with complex decision making across a broad portfolio including, a.o., logistics, maintenance, portfolio analysis and well design. We address these decision-making challenges by simulating business environments as complex games and by developing game agents to master these. The policies of the game agents then provide insight in how to optimize the customer's decision strategy.
We are looking for an enthusiastic data scientist who is interested in joining our team to help develop game environments and agents on consultancy projects. To succeed you will need to have a strong affinity with problem solving, be delivery focused, and will need knowledge of and experience in machine/deep learning, preferably reinforcement learning.
ABOUT YOU
We highly value strong machine / deep learning engineers willing to help out with whatever moves our projects forward. You should have strong interpersonal skills and be a team player, flexible in adapting to changing requirements and able to cope with and reduce ambiguity. An ability to quickly understand, augment, test, and debug unfamiliar systems is valuable. A demonstrated interest in reinforcement learning is required. You should be fluent in Python.
MINIMUM QUALIFICATIONS
–  BS degree in computer science, mathematics, physics, electrical engineering, machine learning or equivalent (MSc/PhD preferable).
–  Strong knowledge and experience of Python.
–  Knowledge of machine / deep learning, in particular reinforcement learning.
–  Strong knowledge of algorithm design.
–  Working knowledge of TensorFlow.
–  Experience with data analysis.
–  Previous interest in playing with and/or creating simulation models is a plus.