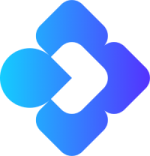 About us
WhiteSpace is a fast-growing scale-up driven by an international and diverse team.
We help organizations transform their decision-making – from longer-term planning to operational optimization.
We use Game AI, which excels at navigating complicated systems to uncover the most effective strategies. Through custom user interfaces, we make our AIs accessible as unbiased decision assistants for real-world applications.
Our solutions enable planners and decision-makers to make informed choices based on objective data rather than subjective opinions.
We are consultants, but different from most others. We are deeply committed to making a positive impact and focus on creating real useable solutions rather than just presentations.
Our team thrives on tackling difficult challenges, from energy to manufacturing, infrastructure to healthcare, finance to logistics. Give us a problem to solve, and we will rise to the challenge.
Our solutions reduce CO2 emissions, save money, uncover valuable alternatives, improve customer service, accelerate decisions – and add some fun to our clients' workplace.
Like all great teams, we seek to include only the best and value collaboration, integrity, excellence and respect. What we consider special about us is how much we:
Focus on delivery and pushing boundaries
Deeply believe in building trust over imposing protocol
Hold that frequent candid feedback is key to personal and professional growth
Position summary
As a consultant you, above all, enjoy serving the needs of our clients. Communication skills are important, listening skills are critical.
Your key responsibilities:
1. Translate business problems and manage projects with limited supervision
You will be accountable for working directly with our clients and the WhiteSpace technical team to deliver solutions, ranging from proof of concepts to full stack solutions. Delivery is key! This includes managing timelines and team tasks, setting clear expectations (internally and externally) and incorporating client feedback and new requirements.
2. Provide business development support
Business development activities includes maturing additional projects with existing clients as well as driving new business. You will be in calls with prospective clients, build and leverage your own network and actively work with our lead generating partner(s) to find new clients.
Your attitude, behaviors and delivery are key to build trust and a long-lasting relationship with the client.
About you
You have a PhD or MSc from a technical university with a healthy interest in the business and commercial aspects of innovation and technology
Experience with applying modelling, simulation or algorithms is a plus
You have demonstrable project management skills, including coordinating a team to deliver on multiple competing priorities, managing changes in requirements and deliverables, and improving team performance through feedback and trust building
You have the ability to see business or societal problems through an optimization lens
You have the capacity to abstract decision-making problems to the right level of detail
You have experience with, or are highly motivated to learn about, software development
You are confident enough to know and communicate what you don't know
You have good communication skills, and even better listening skills
You easily build credibility and trust with others
In the recruitment process we will particularly test your soft skills.
Terms & location
This is a permanent staff position, based in The Netherlands.
Base salary €50,000-€70,000/yr
Our offer includes plenty of fun activities with our young and energetic team, and lots of fruit & chocolate in the office 😀.